It's been a long time since the last time I was active in joining contest. On my first year in blogging, I was able to join a lot of contest and lucky enough, I was able to win some. I was able to start my online contest too when my blogs turned one. It's been a year since that so I guess the timing is right to start another giveaway because it's time for Pasko sa Agosto.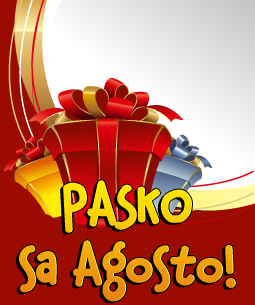 A lot of bloggers are starting their very own giveaway for this month and I have joined as a contest sponsor and as a contest participant too. If you want to join my giveaway, you can go to my my site by
clicking here
, as long as you have a Philippine address, facebook account and google account, you can join my giveaway. And also, here's the current list of the on-going giveaways that I will join, and you can join it too and the number of giveaways are increasing each day. What are you waiting for??? Join now!