Join Sherry's Mini Giveaway. The Prizes at stake are: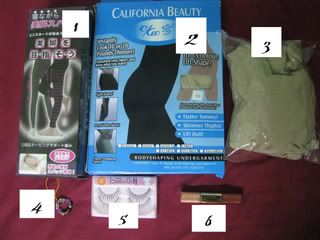 1. Slimming Pants from
name sherry
2. Multi function slimming pant from
isherrygo
3. Waist emphasis version slimming singlet without box from
lureverything.com
4. Cell phone charm from
love and thoughts
5. Faux lashes from
kissmi
6. Elizabeth Arden lip gloss from
sherryever
Giveaway ends on June 20. So Act now!
Click here
for more details